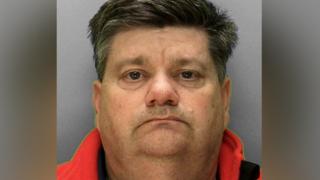 A review of Scotland Yard's disastrous inquiry into false allegations of a VIP paedophile ring found warrants to search the homes of the wrongly accused suspects were obtained "unlawfully".
Retired High Court judge Sir Richard Henriques said searches of the homes of three prominent people "should not have taken place".
He has reviewed the Met's investigation into allegations made by Carl Beech.
Beech, 51, from Gloucester, was jailed for 18 years for his false accusations.
Beech, previously known as "Nick" in the media, made false allegations of murder and child sexual abuse against prominent public figures.
The Metropolitan Police spent £2.5m investigating his claims after publicly saying they were "credible true".
The Met has published the first three chapters of the 2016 Henriques report after being criticised for previously releasing a heavily redacted version.
Among the establishment figures Beech wrongly accused of sexual abuse were former Prime Minister Sir Edward Heath, former Labour MP Lord Janner and ex-MI6 boss Sir Maurice Oldfield.
The homes of several men were raided by police, including those owned by Normandy veteran Field Marshall Lord Bramall, former Home Secretary Lord Brittan – who died while under investigation – and former Conservative MP Harvey Proctor, which Sir Richard said were "unlawful".
The retired judge said police "misled" the magistrate who authorised the search by claiming Beech's claims were "consistent and credible".
Sir Richard said Beech's account "had not been consistent" and there were "no reasonable grounds" to believe him.
Mr Proctor told the BBC the police search had been "intimidating" and "completely out of the blue".
Sir Stephen House, deputy commissioner of the Met, said the officers who applied for the search warrants had acted with "due diligence and in good faith" and an Independent Office for Police Conduct (IOPC) review found there were "no grounds for misconduct".
Sir Richard is also highly critical of the Met's decision to hold a press briefing on 18 December 2014 – soon after the investigation began – in which detectives said they believed "Nick" and considered his claims to be "credible and true" – a phrase that was repeated several times that day by Det Supt Kenny McDonald.
In a finding, the retired judge wrote: "Since the credibility of 'Nick' was not established, a decision to inform the public via the media that 'we believe 'Nick' was a serious mistake."
Sir Richard's report makes clear that Det Supt McDonald's line manager – Deputy Assistant Commissioner Steve Rodhouse – knew he would use such language.
The judge wrote that if Mr Rodhouse "did believe 'Nick' his judgement was at fault. If he did not believe 'Nick', he had decided to mislead the public."
Mr Rodhouse said he was "sincerely sorry for the distress caused".
Mr Proctor heavily criticised the police for saying they believed Beech's accusations to be "true".
He said: "The effect of that was that for nine months before they withdrew the word 'true', the Met Police were putting on the record that I was a serial murderer of children.
"That is outrageous and has been very difficult to live with. I'm not the same person I used to be, I don't think I will ever be that person again."
He said he had received death threats and lost his job, his home and his reputation.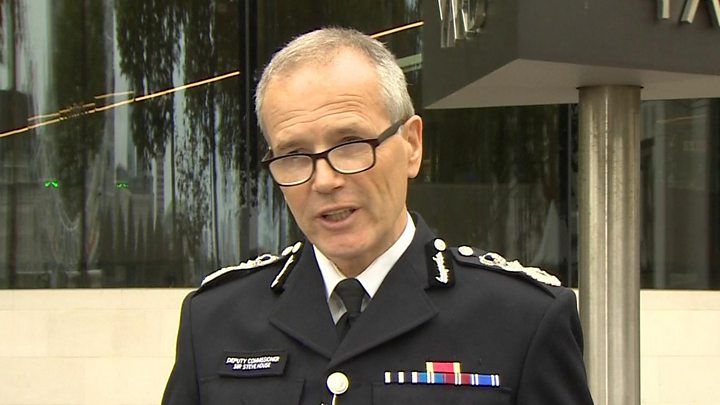 Sir Stephen said he was "deeply, deeply sorry" for the pain caused by the Met's "serious mistakes", although he said the force does not accept everything in the report.
He said he was conscious of the "dreadful impact on wrongly accused individuals and their families".
Sir Stephen said: "There was a significant amount of pressure on a lot of different public bodies in relation to not taking seriously allegations around this type of assault.
"That does not excuse the mistakes made but it explains some of the thinking we had."
The report also said "there can be no doubt" Labour MP Tom Watson "believed Nick" and "created further pressure upon officers".
Mr Watson – who is now the party's deputy leader – said the review "contains multiple inaccuracies" about him and police asked him to "encourage the hundreds of people that came to me with stories of child abuse to report their stories to the police".
Sir Richard also criticised the effect BBC journalists had upon the investigation.
He records how BBC home affairs correspondent Tom Symonds showed Beech pictures of two boys who were either murdered or went missing in the late 1970s and early 1980s when he met him in November 2014.
Police subsequently investigated whether one of the boys – Martin Allen, who went missing in London – was one of the three boys allegedly murdered by the people Beech accused.
Sir Richard records that relatives of Martin Allen were subsequently spoken to by detectives and that the "upset caused to that family is one of several distressing aspects of this case".
The retired judge wrote that the "photographic identification by Symonds was fundamentally flawed and would not be admitted in a court".
He said senior officers should have told the BBC's reporters and a retired social worker who was also working with Beech "not to feed information to 'Nick'".
Compensation fraud
Sir Richard also criticised the now-defunct news website Exaro News, which also met with Beech and showed him 42 pictures of men, through which Beech identified Mr Proctor and Lord Bramall.
He said: "There can be no doubt that 'Nick' received information and assistance from Exaro and other journalists that misled officers and contributed to their concluding at an early stage that 'Nick' was credible."
The report also criticised officers who helped Beech claim £22,000 from the Criminal Injuries Compensation Authority, for which he was later convicted of fraud.
Sir Richard said: "Assisting a claimant to recover compensation before an investigation is complete prejudges the outcome of the investigation and should not have happened.
"Having assisted 'Nick' to claim compensation rendered it more difficult to discontinue this investigation," he said.
Number 10 said the case was "deeply concerning" which is why Home Secretary Priti Patel has ordered a third review of it.